by Randy Kemner, Proprietor
Samantha Dugan told me a story a couple of days ago about a woman--a good customer--who came in the store earlier that day.
She had a $10 coupon for Bev-Mo, but as she was driving there she told herself, "What am I doing?" So she turned her car around and drove straight to our store.
"I don't care if Bev-Mo goes out of business. But I do care if something happens to The Wine Country."
I've been thinking a lot about small businesses lately and the onslaught of corporate, big-moneyed competition putting overwhelming pressure on them, causing all too many of them to shutter their doors. The stories of small-town merchants being put out of business by Wal-Mart and their Chinese-made products are well-known, but there is something closer to home we all should be concerned with.
I've written about this before, but it bears repeating.
Think of the businesses that make up your town--the independent shops and restaurants that give your home its individual character. The great breakfast place, like our Starling Diner on 3rd Street; the best sandwiches in town from Olive's on Broadway and on 2nd Street. The pickled eggs and Joe's Special sandwich at Joe Jost's. The cozy dinner houses of Fora, Lasher's, La Parolaccia, Vino e Cucina and Delius. And the grand dining of Michael's on Naples. Think of the funky shops and coffee houses on 4th street that have revived that neighborhood. And even the ethnic restaurants in every neighborhood in the city.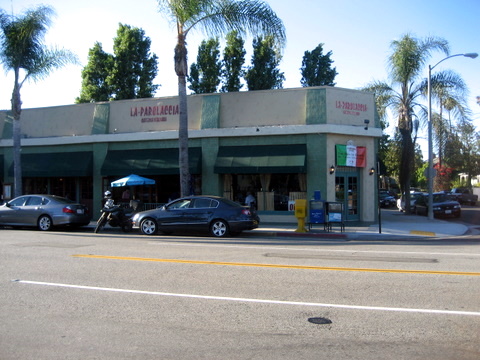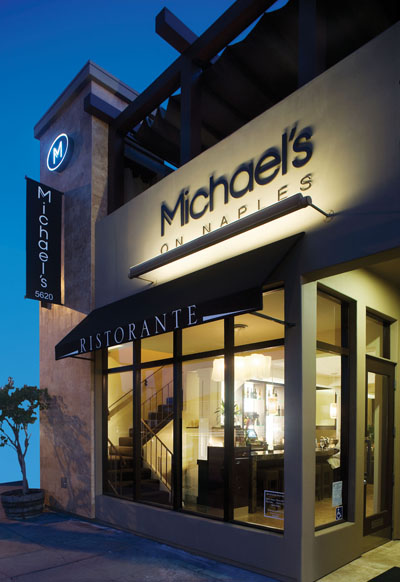 Now imagine all of them gone, replaced by Applebee's, Chili's, T.G.I. Friday's, Black Angus, Olive Garden or any other in a long list of commisary-cooked, institutional restaurants that dot every bedroom community off every interstate in our country. Think of how you feel when you walk the aisles of Rite-Aid, Wal-Mart, Target, Home Depot and another Bed, Bath & Beyond. Is that what we all aspire to?
The consequences are simple to comprehend. When we lose the individual character of our special places, we get products and services decided by a corporate spreadsheet somewhere. We have to buy what THEY offer, what THEY allow us to. And most of it is cheap and efficient, but soul-less.
As long as there are businesses like The Wine Country standing as an alternative to the oceans of mediocrity of most chain stores, we all win.
That brings me back to the woman who turned away from Bev-Mo to visit us. I'm simply humbled by that gesture--I truly am. People like her--and you--have allowed us to serve you for seventeen Christmases now. It is my personal holiday wish that we'll continue to serve you for another seventeen. And we'll do our part searching out wines, spirits, beer and nibbles that make all our hearts beat a little faster. And we can't wait to share them with you.
Have a Merry Christmas and a happy and prosperous New Year. And most important, be safe.