by Ronnie Grant
The Wine Country's
Italian Wine Buyer
Benchmark
is a great word to describe Brunello di Montalcino, as it should be the standard against which wine made using solely Sangiovese should be measured or assessed.
As you might guess, wine labeled as Brunello di Montalcino is vinified using only Sangiovese.

(Brunello, by the way, is what Sangiovese is called in Montalcino, in the southern part of Tuscany.)
Though the wine from this village (Montalcino) has a long history, it wasn't until the late 1800s when it was first bottled and called Brunello di Montalcino.

In its early years there were just four vintages (1888, 1891, 1925 and 1945) there is no wonder the wine as prestige and is highly sought.

These days many feel, myself included, the wine is the perfect expression of Sangiovese, a rich, full-bodied, and regal wine.
What has set Brunello apart, however, is that it's unlike any other wine in the world, affirming its status as one of the world's best. Whether you're drinking other great wines such as Bordeaux, Barolo, Burgundy, Napa Valley Cabernet Sauvignon, or Chateauneuf-du-Pape, Brunello di Montalcino is in the same class, yet unique like these other great wines.
It's not just the grape used that makes Brunello a point of reference, there is also the terroir of Montalcino.

Montalcino is about 25-miles south of Siena (Chianti Classico territory) and this short distance makes all the difference in the world between the style of Brunello and Tuscany's more famous wine, Chianti.
The vineyards that are planted near Montalcino are planted on rolling hillsides at roughly the same altitudes (900-1800 feet) as in Chianti Classico.

It is, however, the warmer and dryer climate found in Montalcino that makes for heartier wines.

A warm and dry climate along with the soil composition that tends to be calcareous clay in the northern part of the zone and sandier and rockier further south help define the terroir of Brunello.

In the north the wines typically are softer with rounder fruit, while in the south the tannins are more noticeable with intense fruit.
Powerfully built with maximum color, flavors, and tongue-curling tannins, the wine was traditionally fermented for long periods of time and aged in large Slavonian oak casks (approximately 25-80 hectoliters) for five to six years and decades in bottle before being released; the downside was a lack of fresh and ripe fruit flavors to counter balance the power of the wine. Over the past forty years time in cask has steadily come down to the present requirement of two years and can't be released until five years after the harvest (Riservas require six years). This gives us a wine with traditional power but some post-modern fruit to balance the wine.

Another wine-making technique now being used is smaller French barrels (225 liters), which also softens, and modernizes, the wines.
It is safe to say that these wines have ripe fruit, but it's the structure that helps them apart and what the wine is known for as it helps the wine age gracefully for 15-20 years. This all begins with the acid Sangiovese is known for in addition to grippy tannins. These two components form the backbone of this great wine while the fruit and intoxicating aromas (flowers, spices, tobacco to a name a few) provide gracefulness.
Baby Brunello:

Rosso di Montalcino
One alternative to Brunello is a producer's bottling of Rosso di Montalcino.

The idea, of course, is to age Brunello, and they tend to start at the $50-60 price range.

Myself, I tend to drink wine as soon as I get it home, and dropping that amount of cash on a wine starts to take a toll on the bank account if you're drinking them daily.
My solution has been to drink Rosso di Montalcino or "Baby-Brunello" as some call it.

Most Brunello producers will make one of these wines using grapes that just aren't up to Brunello quality or they've designated certain vineyards for their Rosso di Montalcino.
How good is the wine? Well, I see people spending $30 on some rather routine California Cabernet Sauvignon, Pinot Noir, or even some Australian juice-bomb and I always think to myself, "for what they are spending they could be drinking a delicious and interesting wine from Tuscany, one that has character, class, and a mouthful of great wine."
Like Brunello, Rosso di Montalcino must be made from 100% Sangiovese, but a couple of other details, like the level of alcohol and time it spends in barrel (less than a year), are less than what is required for Brunello.

Not to mention the much lower price of the wine.
What you're getting is a great tasting wine that has more power than Chianti, deep fruit and structure like many California wines, sexy aromatics like the best Pinot Noir, and something that you can enjoy on a weekly basis, and from one the best regions in the world, without any guilt.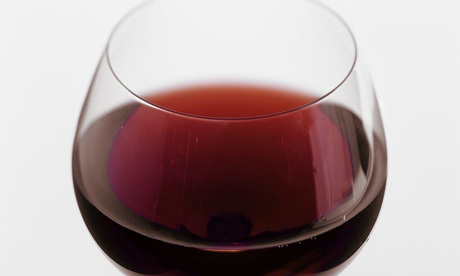 La Serena 2010 Rosso di Montalcino
Finesse and elegance are at work in the wines of La Serena, a boutique producer of Brunello and this lovely Rosso di Montalcino, or "baby Brunello."

There is a slight herbal character to its nearly sweet fruit, with excellent texture. La Serena makes no more than 900 cases of this for world every year.
$27.99 per bottle
Uccelliera 2010 Rosso di Montalcino
Rosso's from Montalcino are, in essence, "baby" Brunello. If you've always been enamored with wine from Montalcino, Uccelliera has to be one of the benchmarks. The wine is 100% Sangiovese, but we're talking about a different clone than what is used in Chianti. Here we get a wine that has more of everything and by that I mean breadth and amplification when compared to Chianti Classico (which is why Chianti producers make a Riserva). With Uccelliera's it's an unadulterated love affair. It's fresh, rich, and powerful, but being a Rosso di Montalcino, just plain easy to drink!
$29.99 per bottle
Cerbaiona 2009 Rosso di Montalcino
These guys don't fool around with their Rosso di Montalcino. Where other producers age their Rosso for a few months in barrel Cerbaiona treats theirs almost like a Brunello. It sees about 18 months in 750-liter barrels, six months short of the requirement for Brunello. Their yields are also the same as what you'll see for many Brunelli making for an intense, deep wine. Bottom line, this is a wine that should be priced at around $75 but for under $50 it's a bargain for the class that it's in. Only 500 cases made and we received six bottles!
$47.99 per bottle
Uccelliera 2007 Brunello di Montalcino
Andrea Cortonesi (the owner of Uccelliera) has been making some of the best Brunello I've tasted over the last three or four vintages. He makes his wine without manipulation creating a special wine that is always pure and precise; there are no rough edges to this wine. The nose is ample, fragrant, and very elegant; you'll forget that this is Brunello. His Brunello always has a lively palate which is a good indicator that this can age for some time. The one problem is that it tastes so bloody good; always a favorite and for good reason.
$74.99 per bottle
Voliero 2007 Brunello di Montalcino
Andrea Cortonesi, hands down my favorite Brunello producer, the owner of Uccelliera, now collaborates

with a small estate in the northern area of Montalcino called Voliero and a Rosso and a Brunello are bottled under the brand-name of "Voliero". The vineyards stand in a cooler zone and the soils are clayey/sandy making the wines different to the classical ones of Uccelliera. The first time I enjoyed a bottle I could "see" the class you find in his Uccelliera Brunello, but with the wine coming from the northern part of Montalcino you get an added bit of, shall I say chic, freshness and vibrant structure.
$65.99 per bottle
Brizio 2007 Brunello di Montalcino
When planting vineyards it's best to plant with a southern exposure, the vines at Brizio have an excellent south-west exposure, ideal calcareous soils, and the climate that all equate to prime vineyard sites. Safe to say great Brunello is being made here. This shows a sexy side with her enticing aromas—breathing this in is pure joy—and this carries over to the wine as well. There is a touch of modernity in the winemaking as they use small French barriques, which add a nice roundness to the palate of lush wild berries. The estate hasn't been making wine long (it was established in 1996) but if they keep making Brunello like this there is no reason it will not be a fixture at The Wine Country.
$65.99 per bottle
Brizio 2006 Riserva, Brunello di Montalcino
We don't typically bring in more than one or two Riservas for our Brunello offerings but when you have a vintage as great as 2006 why not go big. This wonderful vintage brings more of everything to what is already a great wine and Brunello Riserva takes it further. Brizio's Riserva retains the sexiness found in their normale, but the amplification of the aromatics is amazing: fresh flours, a bit of oak spice, superb dark cherries are pronounced and stylish. The power and structure of the wine shows you what great wine is all about, it's built for the long haul and should age for a number of years.
$116.99 per bottle
La Serena 2007 Brunello di Montalcino
This is one pretty Brunello from a tiny boutique estate.

Earthy, clean flavors of black fruits are kissed by vanilla and spice from the 20% new oak barriques.

The wine is deep, but not punishing with its firm supportive tannins.
$69.99 per bottle
La Serena 2006 Gemini Riserva
Gemini is a special 500-case selection of the finest barrels in the estate.

It is not a Riserva, but certainly it is a deluxe bottling which rested a year in new oak barrels and another year in big oak casks.

With a deep aroma, this wine has it all: silky texture, excellent fruit and structure with a lovely spice to it; full, yet drinkable now.
$114.99 per bottle
Cerbaiona 2007 Brunello di Montalcino
Many drinkers of red Burgundy (Pinot Noir) talk about the quest for that perfect bottle, of years spent drinking

bottle after bottle hoping for the one that is the Holy Grail. Cerbaiona's Brunello di Montalcino has to be that one bottle. Diego Molinari, who was an Alitalia pilot for 25 years before retiring in the late 1970s, started Cerbaiona in 1979 to pursue his winemaking dreams. He was particularly inspired by Biondi-Santi (the original and most traditional Brunello producer), whose traditionally driven philosophy he was determined to follow, with even the vineyards planted with vine cuttings from the Biondi-Santi estate. Despite his short history making wine in Montalcino he makes wine the old-fashioned way. The grapes are harvested by hand and pressed in a vintage wood-sided press before fermenting in cement tanks. After a period of settling, the Brunello spends four plus years in cask and at least six months in bottle before release. Nothing is added (no yeasts, no enzymes) and nothing is subtracted (no fining or filtration). I can prattle about flavors and aromas, but the wine has an authentic gravitas to it.
$199.99 per bottle